As many of you know, I am a makeup queen and I love seeing what new products are trending. However, when it comes to my everyday makeup routine I am fairly… basic. I love a fresh look that takes minimal time in the morning (because lets be honest.. ain't nobody got time for that.. especially at 7:00am). If any of you are looking for a quick and easy everyday makeup routine (to make you feel more put together on those rough days) you have come to the right place.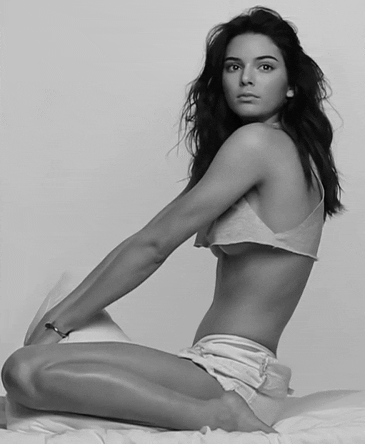 To start, WASH YOUR FACE. I cannot stress how important it is to do this every morning. So much bacteria and other unwanted entities can gather on your face over night so it is key to wash that off every morning.
After washing and moisturizing my face I go straight to putting on my makeup primer. At the moment, I have been using the Lorac Matte Primer. I love using a makeup primer because it protects my natural face from all of the makeup products and it creates a matte finish, which is necessary since I get oily AF.
Next, I move onto BB cream. I always use a BB cream instead of a foundation because foundations tend to be too heavy for my skin… unless I'm really vibing the cake look that day. I like using a lightweight BB cream to disguise any redness or breakouts I may have. The BB cream I am currently obsessed with is by Rodial. It has great coverage and is definitely build-able if you are going for a more dramatic look.
After I put on my BB cream I go straight to bronzer. This changes regularly, but right now I am obsessed with the Bahama Bronze Bronzers from BH Cosmetics. It has great coverage and gives me that golden glow I am always looking for.
Blush ALWAYS comes after my bronzer. Unlike some people, I NEED blush everyday. I always use a blush with shimmer in it to give myself some extra glow. Nars Orgasm is my absolute favorite blush. It's an amazing coral/pink color with a ton of shimmer. Greater the glow, better the day.
Lazy girls, meet your new BFF, the NYX eyebrow gel. Lets get real here, eyebrows are always a must and need to look poppin. These two bad boys frame your entire face and can completely change your look. Most mornings I don't have time to give my brows the grooming they deserve so the NYX eyebrow gel really saves my life. It brushes them in the right direction, fills the sparse areas, and takes about 30 seconds.
Lastly, lips. A good lip will make you look like you seriously tried in the morning (especially a red lip). So ladies, throw away the chapstick and invest in some nice lip liners, matte lipsticks, and gloss. Some of my favorites include Endora by BH Cosmetics, Hot Fire by Dose of Colors, and Undressed by Dose of Colors.
Cover image linked here
YouTube video coming soon on this look!
XOXO,
B