I absolutely love it when family comes to town to visit for a long weekend because it allows me to show them some touristy sites that locals never want to go too. This past weekend my brother visited from Boston and we had the absolute best time! I wanted to share with you all what we did so if you are a local or tourist wanting something new to you I GOT YOU.
Friday: Friday morning we went to verve cafe on Beverly Blvd for a morning pick me up. Let me tell you… this coffee is STRONG and definitely gave me the shakes but it was so worth it. Verve has a super cute ascetic (perfect for your IG feed) and has both indoor and outdoor seating with the coffee bar in the center.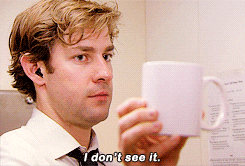 Next we headed to the bougiest hike in LA… you guessed it, Runyon Canyon. Runyon Canyon is notoriously know for its over the top hikers. I'm talking girls with full faces of makeup and the cutest "hiking gear," celebrities walking their dogs, instagrammers, etc. Runyon is definitely a site to see and a perfect location for tourists/locals to snag the ultimate IG pic.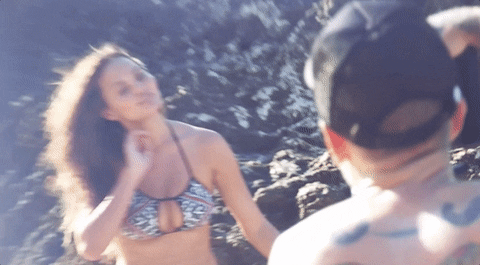 Later that evening we went over to Cliftons in Downtown LA for dinner and drinks. Cliftons is sick – this place has five floors with different themes on each floor. I'm talking a dance floor, a swing dance floor, a tiki room, etc. I know I will definitely be heading back here for a night out soon!
Saturday: On Saturday Los Angeles decided to rain all day but it didn't stop my brother and I from being active and exploring around the city. Our first stop was Rubies & Diamonds for some much needed coffee. I absolutely adore this coffee shop. The overall atmosphere is quiet and lounge like with millennial pink designs covering the majority of the space. A perfect spot for bloggers and freelancers to work on their laptops and enjoy a cup of Joe. After getting our coffee fix we headed to The Museum of Natural History. This museum is the perfect place to explore on a rainy day. My favorite exhibits where definitely the Dinosaurs and the Pre-historic mammals. Jurassic Park 4 LYFE 😉
For lunch I took my brother to RawBerri because he needed to try an açaí bowl, a California classic. RawBerri is another IG worthy place with the Beverly Hills Palms decor and a Bohemian theme. Not to mention, their açaí bowls and lattes are amazing. That night my brother and I went to the luxury cinemas in Westlake Village. This movie theatre is STUNNING. During the movie you can order dinner and drinks while lounging back in a recliner chair. Hopefully someday when I have a boyfriend I can return to this luxury cinema because it is perfect for a date night.
Sunday: On Sunday we began the morning in Santa Monica for a birthday brunch and then drove up the PCH all the way to Malibu. I love this drive because it is so scenic and has the absolute best views. We then drove all the way to Beverly Hills to walk around the ever so fabulous Rodeo Drive and window shop. As the day finally started to clear up we decided to hike up to the Griffith Observatory. This is another fantastic hike with a gorgeous panorama view at the top.
We ended the day with some amazing Mexican Food and a movie at my apartment.
Monday: Monday was unfortunately our last day together but was one of the days I was looking forward to the most. In the morning we headed to Malibu where we hiked the Corral Canyon Trail. Let me just warn you all, this hike is definitely not for beginners and is pretty much all uphill in the Malibu mountains. The views are absolutely stunning and the trail itself is so quiet and removed.
After the long hike we headed to the Malibu Cafe for lunch (which was absolutely amazing) and then Malibu Wines for the Malibu Safari Tour. The Malibu Safari Tour was a blast. Not only do you get to drink loads of wine but you get to feed giraffes, zebras, and more wild life. It is definitely a must if you live in California or if you are visiting.
XOXO,
B